Description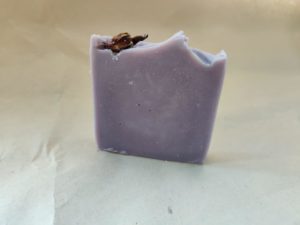 Simple fresh lavender handmade soap.
This lovely soap smells exactly like lavender, and even has a real dried flower on top! This soap is a soothing way to end a long day in an evening bath or shower with its calming scent.
If you love plants and gardening, this soap is for you!
Please note that this is a handmade product and appearance will vary between batches and bars.